26 May 2010
A friend and I wanted to settle a stupid bet.  He said alumni from our alma mater Wesleyan had created more active TV shows than any other academic institution.  I argued it was probably USC.  Turns out we were both wrong.
Here's the breakdown for TV program creators (developers where appropriate) by undergraduate education:
Notes:
Only active non-reality, non-game shows are counted
Fractions come from shows with multiple creators or creators with multiple places of origin
Grad schools are not counted (USC ran away with this one)
Some shows don't make the cut because info isn't widely available
And just for grins… by home state, province, or country: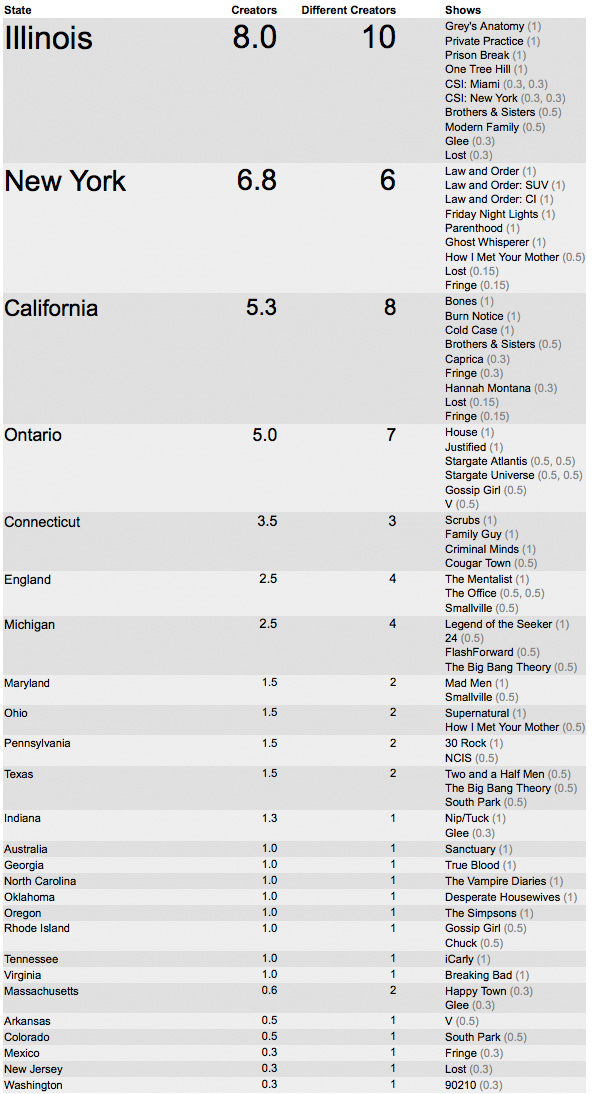 The sample set is pretty small, but some of these shows are clearly influenced by the stereotypes of their creator's school or home.